WATCH OUR SHORT ANIMATION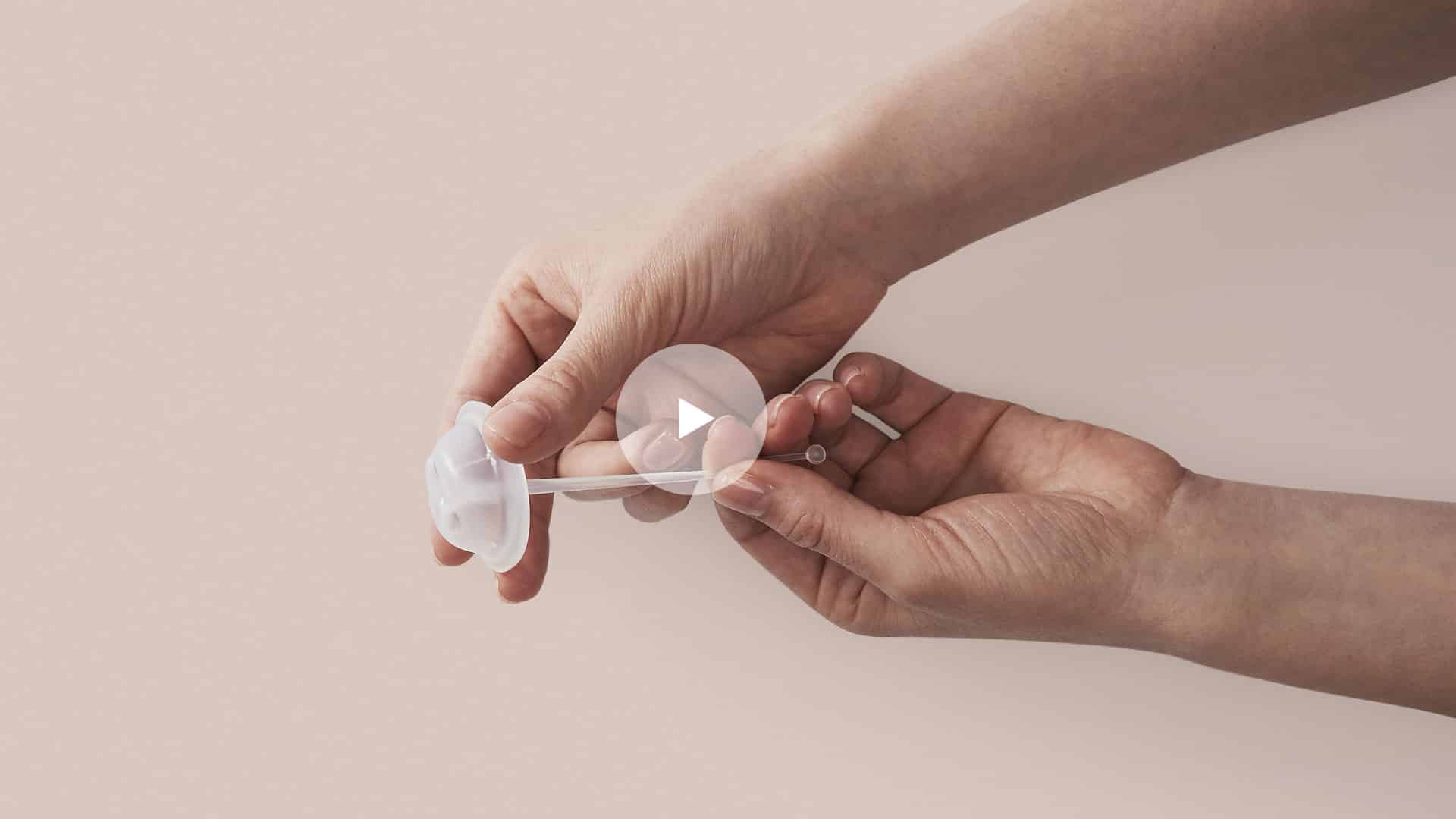 STEP 2



Have sex (Pictogram A). After your partner has ejaculated inside you, and without sitting or standing up so that you don't lose any sperm, pick up the cup. Turn it inside out so that it looks like an umbrella (Pictogram B). Hold it with the stem pointing towards your feet and one finger inside the upturned cup (Pictogram C).
STEP 3



Gently insert the upturned cup into your vagina (Pictogram D). Once it reaches the top of your vaginal canal, hold the cup in place with the inserted finger and at the same time gently pull on the stem (you might find it easiest to use your other hand) to pop the FERTI·LILY Cup back into its original shape (Pictogram E).
To check if you've done it correctly, feel for the indents on the outside of the cup either side of the stem. If the cup is still inside out, you'll barely be able to feel them. (It can be helpful to check where the indents are before you insert the cup). Don't worry too much if you can't tell if the cup is the right way round or not. The sperm will still be inside you, closer to your cervix, and the cup will still prevent it from flowing out, so just leave it for now. Practice makes perfect: keep using it and soon enough you'll get the hang of it. The FERTI·LILY Cup can be worn for 20 minutes up to a maximum of 1 hour (Pictogram F).
REMOVING THE FERTI·LILY CUP


Wash your hands with soap and water. Get into a comfortable position, either standing up or sitting on the toilet, and gently push downwards with your lower abdominal / pelvic floor muscles (as if you were having a bowel movement).
Reach for the stem of the cup with your finger(s). The vagina is only about 8-10cm long, so it may already be accessible; if not, insert your index finger into your vagina to reach it. Slowly pull on the stem until you feel the base of the cup at the opening of your vagina (Pictogram G).
With your fingers on the indents, pinch the cup at its base to fold it inwards, making it easier to pull out. Or, use one finger to pull the edge of the cup down to release the seal. Gently remove the cup from your vagina. Empty the contents into the toilet or sink, wash the cup thoroughly (15-20 seconds) using warm water and store as directed (Pictogram H).